SIGN UP FOR YOUR FREE TRIAL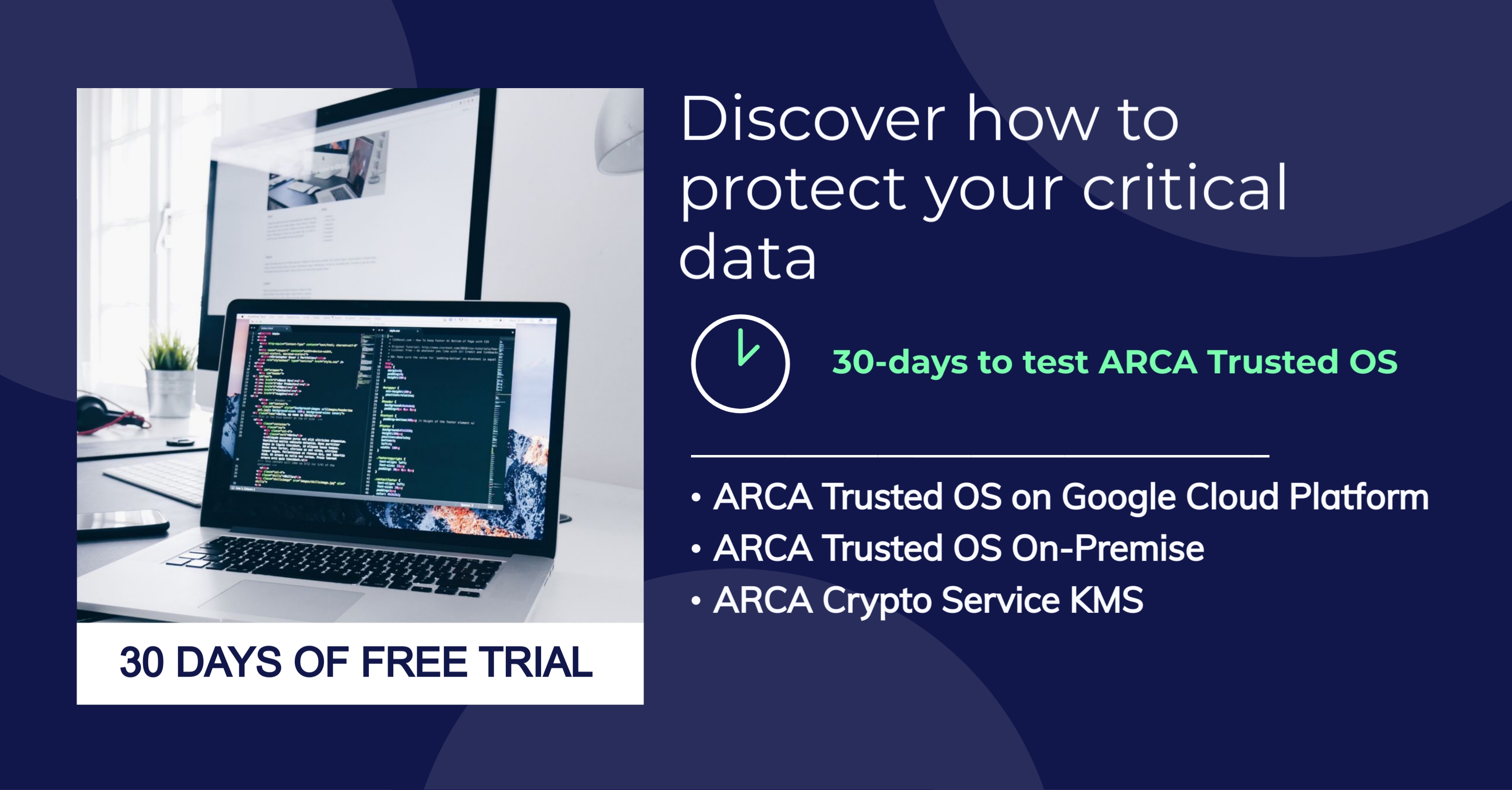 Get access to our solution and discover how we protect your critical data.
GET YOUR ACCESS FOR 30 DAYS
Enterprises that need robust data security can move to the cloud and edge and innovate with confidence.
Arca Trusted OS is a hardened Linux-based operating system combined with a secure Kubernetes orchestrator to contain system intrusion and avoid data compromission in your containers on premise, on the cloud and, on the edge.
ARCA Trusted OS bridges the gap between confidential computing and scalable infrastructure.

ARCA Trusted OS on Google Cloud Platform

ARCA Trusted OS for x86 (with Virtual Box)

ARCA Trusted OS for ARM (Raspberry Pi 4B)

ARCA Crypto Service KMS
For a supported and customized free trial, and any other request, please get in touch with us at: sales@cysec.com